Breathing New Life Into The Heart of Edmond
We are very excited about our recent purchase of a property in the heart of Downtown Edmond, Oklahoma. Just two doors down from the Edmond Sun, and directly in front of the Edmond Farmer's Market, the new home of Heartland Rare Coin Gallery is going to be a tremendous renovation of a classic Edmond building, helping to continue the revitalization, modernization and development of the Downtown Edmond area.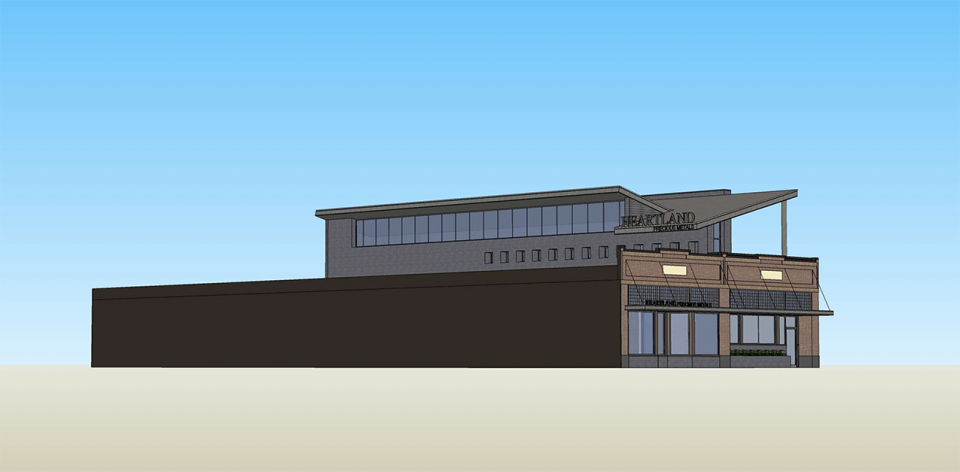 Currently, we are working with Architect, Thomas Small, also from Edmond, to create our new space. The images on this page are the artist renditions of the building and the floor plan, which highlights a state-of-the-art coin gallery, private meeting rooms, an open trading floor so customers can watch the day to day trading action while they browse our exclusive collections of rare coins and precious metal bullion items on display.
Live Locally, Serve Internationally
The upstairs section of the renovated space will feature an open balcony and additional offices, from which our dedicated precious metals bullion venture, Heartland Precious Metals, will cater to domestic and international bullion customers. With increased global demand for precious metals, the Heartland Group expects to increase jobs in the local area of Edmond while serving the needs of precious metals investors world wide, helping to inject the Edmond area with additional revenue and opportunities for forward thinking, creative professionals.
We are very excited about this renovation project and our ability to impact the health and vitality of the emerging downtown Edmond community. We hope you will visit us for our Grand Opening Soon!