At The Heart Of America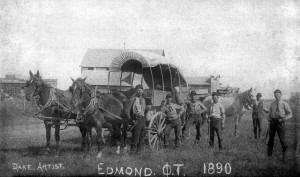 Edmond Oklahoma has been voted one of the top 10 "Fastest Growing" boom towns in America according to SmartAsset magazine. While this isn't a surprise to us living and working here, it came as quite a shock to many. At Heartland Rare Coin Gallery, we believe this stems in part from the rich heritage of Edmond's past – as a previous boom town on railroad marker 103.
In December 2014, the parent company of Heartland Rare Coin Gallery purchased one of the historic buildings in Downtown Edmond with the goal of restoring the building and designing a world-class gallery dedicated to rare coins and numismatic items. Reconstruction is set to begin in February 2015 to be completed later that year.
Get Your Kicks On Route 66
We invite you to take a scenic drive down Old US Route 66, turn North onto Broadway in Edmond and cruise through the quaint downtown Edmond area. There you will enjoy a classic American Main Street replete with restaurants, shops and even the old barber pole. If you get lucky, you may even swing by during one of the many parades or street carnivals where you can instantly be transported to a friendlier, quieter time. in American History.
Feel free to watch the restoration process of Heartland Rare Coin Gallery, which will bring back a classic Victorian feel with some modernizations to develop a sleek, beautiful and welcoming gallery that will serve the downtown Edmond area as much as a living museum as a fully operational numismatic shop filled with gifts, collectibles and valuable heirlooms.
New Construction To An Older Building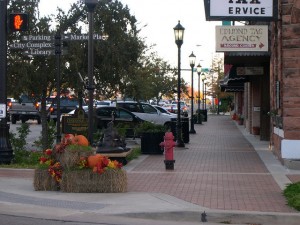 Currently, we are working with Architect, Thomas Small, also from Edmond, to create our new space. We are very excited about this renovation project and our ability to impact the health and vitality of the emerging downtown Edmond community.
This location will serve both as the Gallery as well as the primary offices of Heartland Precious Metals, which is a dedicated precious metals bullion online retail venture.