My name is Paul Montgomery...
And I am the President and Founder of Heartland Precious Metals and Heartland Rare Coins & Collectibles.

Heartland is a dream come true for me. I've spent more than 30 years as a professional in the rare coins and precious metals industry and have been an investor my whole life. I've had a personal love for these hard assets since my father gave me my first, shiny Silver Dollar at the age of six. I still remember the heft of that coin as I carried it around in my pocket. My dad wanted me to understand the value of real money - of true and lasting value.
"I wish I could tell you every moment of my career was as fulfilling as carrying around that first coin.

Unfortunately, that's just not true."
While I've had great experiences with thousands of savvy investors and fellow coin and precious metals dealers, many have been victimized by unscrupulous dealers who have taken an unfair advantage.  I've helped investigate and expose many of the ways – both outright fraudulent and simply one-sided deals – that deceptive dealers use to take advantage of people looking to diversify their assets and protect their family's wealth.
My experiences advising  the FTC, the SEC, various State Attorney's General, and as past President and 14 year board member of our industry's ethics guardian organization, the PNG (the Professional Numismatists Guild), and as a celebrated author and contributor to many of the leading coin related publications, led me to the conclusion that there had to be a better way.

That's why I founded Heartland Precious Metals and Heartland Rare Coins & Collectibles


These are two very different companies, with very different focuses within the industry.
Heartland Precious Metals is a bullion only business - we do not sell any collectible coins there, we only sell bullion items for investors who wish to diversify their assets.
Heartland Rare Coins & Collectibles is a collector's based business - we sell rare coins, buy coins and collections, locate special coins for customers and also provide a wide range of FREE Appraisal Services for numismatic as well as many other collection types.
I want to ensure that precious metals investors and numismatic collectors get a fair deal on their investments. Perhaps more than that, for those people who inherited a collection, but have no idea what the value of that collection truly is - I want to give you an HONEST deal every time. I never want to take advantage of you simply because you may not know what you have been given by a loved one. I've spent too long building a reputation of trust and fighting against those other dealers that would take advantage of you given the opportunity. In fact, I've worked with one of my business partners to legally fight for the rights and compensation of those who have been victimized around the country.
So I'm making these 4 promises to you and I ask you to hold me, and my team, to them.
 We will not sell you investments or collectibles that are not a good fit for you.
If you visit our bullion site at Heartland Precious Metals, you will only see a relatively small selection of BULLION ONLY Products. A little known fact is that bullion products are sold at the lowest profit margin of any product within the precious metals space. Other sites or dealers may try to guide you towards higher margin products so they make more money. We've used our 50 plus years of experience to narrow the products we deliver to the most popular gold, silver, platinum and palladium investments and collectible coins. These are the products that simply make sense for most people in most situations. That is why we don't sell 13,894 precious metals investments on that site.
If, however, you enjoy collecting rare coins and other numismatic items as a hobby or as investments - that is a different animal completely. We realize that there is a very distinct difference between bullion investors and numismatic collectors, and so we have intentionally separated these businesses. At the Heartland Rare Coins & Collectibles website and physical offices in Edmond, we will offer antiquity coins, rare specimens and high quality numismatic products. Once again, we will use our 50 plus years of experience to help you identify what coins you would like to invest in or collect and help you get the best possible price for those collectible items.
 I will not pay commissions to my trading team.
We are here to help you. We will never force you to call into a high pressure sales floor, where you may be baited and switched to a higher margin or higher priced product. More than that, we will never pressure you into anything - that's just not the way we think business should be done anywhere at any time.
Our team will not have the incentive to sell higher priced items to you to generate higher profits. Their only incentive is to help you make the best investments for you and your family, or to help you locate the collectible asset you are looking to add to your collection. You can make the same trades online, or over the phone, no questions, no hassles, no worries.
 We buy

ALL

coins, precious metals and collectibles any time and every day.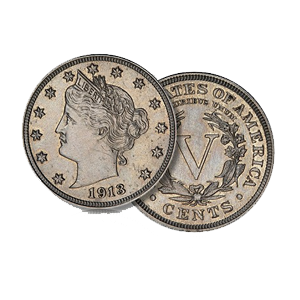 In my experience, one of the very first questions people ask is this:
"Will you buy it back when I want to sell it?"

And my answer is a resounding YES!
Having the ability to turn a hard asset or collectible into currency whenever you need it is what makes investing in these products so appealing. Collecting coins or other numismatic items is much the same, in that many collectors like to buy, sell, trade - that is part of the fun of this potentially lucrative hobby.
We will always provide you a place to sell your bullion and numismatic collections, even if you have purchased them elsewhere. In this way, we can assure you a liquid, two-way market, online, over the phone or even face-to-face.
 We will be completely transparent with our buy and sell pricing.
You deserve transparency. So for every transaction you can see:
The current spot price for the metal - down to the second on our website and in our offices
What our current buy price is for each product
What our current sell price is for each product
This is my promise to you, please hold me to it.
Thank you for your trust,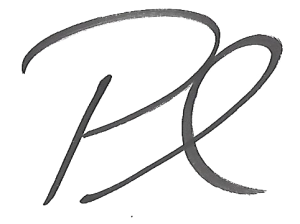 Paul Montgomery
President
Heartland Precious Metals
Heartland Rare Coins & Collectibles